Gain an Experienced Executive as a Confidant and Trusted Resource
From: David Kinney, Founder & Developer of Critical-Factors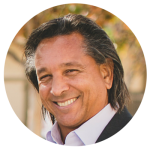 In Whom Can You Confide?
It can sometimes be lonely at the top. I know, I've been there.
Everyone within a company has a manager or perhaps a peer in whom they can confide, vent or simply bounce ideas. But, as the owner or CEO, to whom do you turn?
You can (and should) get ideas from your subordinates but, when you are facing a problem or a decision and you need advice, you really don't want to show uncertainty. Perhaps you turn to your spouse or your attorney or accountant. But can they really empathize?
Who Can Relate to Your Stress as a Business Owner or CEO?
Unless you have run a company,  it is impossible to know the stress of being a small business CEO.
I remember when I was seeking expansion funds for my first company. Ron Perelman called me one day and said "David, as you know, I think your business plan is sound and now that you have sent us samples, my family loves your dressings. Listen to this." And then I heard a piece of paper tear over the phone.
He said "I just wrote you a check for $2 million. Now, before I sign it and send it to you I have one last question. Have you ever run or been involved on the board of a company that was forced into bankruptcy?"
I remember feeling elation at the thought that I had just secured my expansion capital as I emphatically replied "no!". His response?
"David, I can't entrust my money to someone who has never known anything other than success and has never had to work his way back from failure. Call me back when you have."
Who Holds YOU Accountable?
And since then, I have, admittedly, had my fair share of successes and 'learning experiences'.
And I can honestly say, in retrospect, that he was right. I've learned and grown way more from my 'learning experiences' than I have my successes.
The fact is that I have 'been there, done that'.
And now, I am offering a service for CEOs and business owners that I call Accountability Confidant. I call it that because:
As the owner or CEO, who holds YOU accountable? Chances are, as long as things are going well, no one will have reason to hold you accountable and you will be allowed to coast along - without regard to whether you and your company are achieving your full potential. But trust me, as soon as anything goes wrong, you will be held accountable for any and all failures. We will meet once per week via computer or phone and I will hold you accountable to YOUR goals.
And, as I said, it can be lonely at the top. I will be your objective sounding board. I am also uniquely positioned to provide advice. And if I don't have an answer, I will tell you - and then I will seek an answer from my trusted resources. In all instances, I will be your confidant.
A Private Weekly 1-on-1 with David Kinney
The Accountability Confidant program is a confidential one-on-one session that is all about you and developing a trusted resource to assist you in meeting your business objectives. We set goals, consider resources, track progress and make adjustments as needed. Everything is documented to ensure nothing slips between the cracks.
The consistency and structure of the program create the foundation to ensure that your objectives are followed to completion through an efficient and productive 40 minute weekly call.
More than just business coaching, the Accountability Confidant relationship provides a resource with executive management experience with whom you can objectively strategize, brainstorm, confide and just stay on track with your goals.
Subject to availability, the Accountability Confidant program is offered to small business CEOs at $1,250 per month and is cancellable at any time.